TO THE BATPOLES #120: Can Superman solve "Batman's Great Mystery"?
Posted: Thu Oct 03, 2019 5:52 am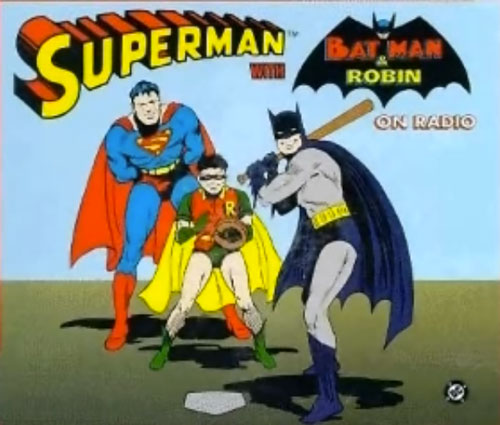 While Batman and Robin never had their own show back in the "Golden Age of Radio," they did appear from time to time on The Adventures of Superman. Sometimes it was because Superman actor Bud Collyer was taking the day off, but in the case of "Batman's Great Mystery", he appears in all eleven episodes as Batman (Stacy Harris) has disappeared, and Superman helps Robin (Ronald Liss) try to locate him. WHAT WILL HAPPEN? Tune in to this podcast, fellas and girls, for the intriguing answer!
http://tothebatpoles.libsyn.com/120-can ... at-mystery