I'm almost baffled that this didn't cross our thresholds when it was originally published (unless my grey matter/search function) is failing me, but a pal of mine sent me an article from 2014 exploring the idea of a "lost" Bane arc.
Holy Hypotheticals!
https://gizmodo.com/an-inside-look-at-t ... 1716319939
Someone had a lot of fun re-creating the layout from Eisner's book, Beggorah!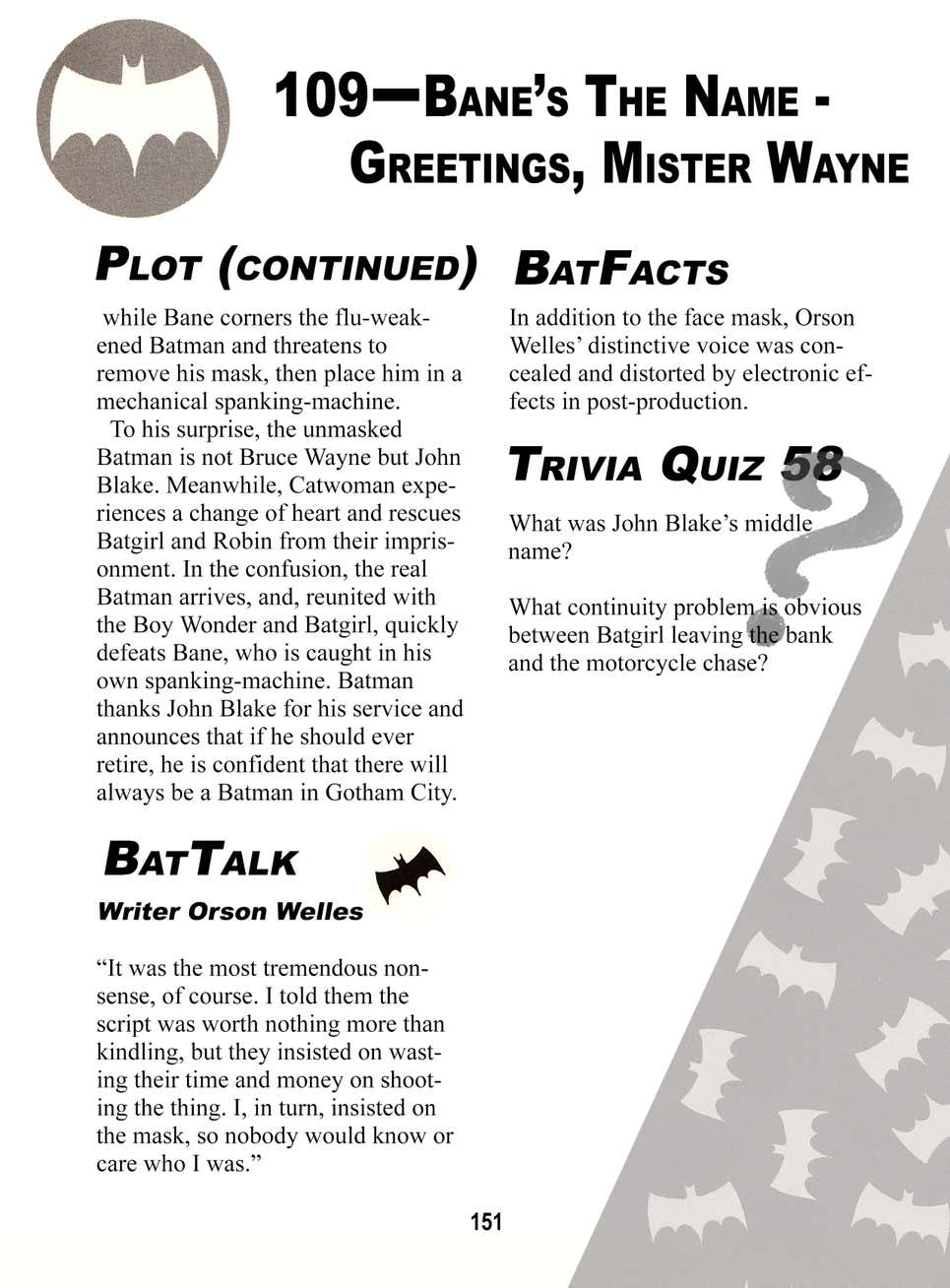 Sadly their interpretation of what a script from the show looked like did not achieve such amusingly high standards of imitation. Although I will award some points for the legit cloning of Horwitz's stamp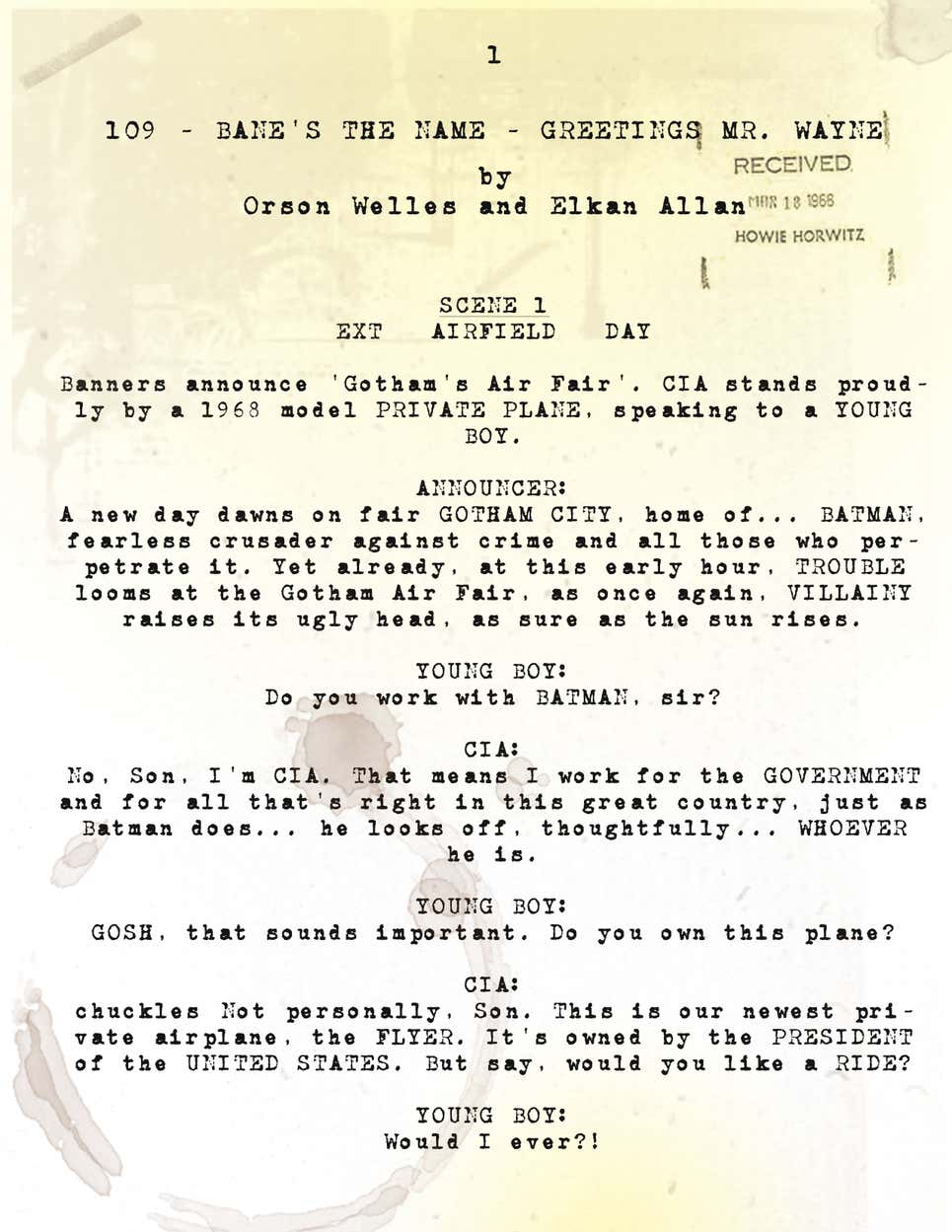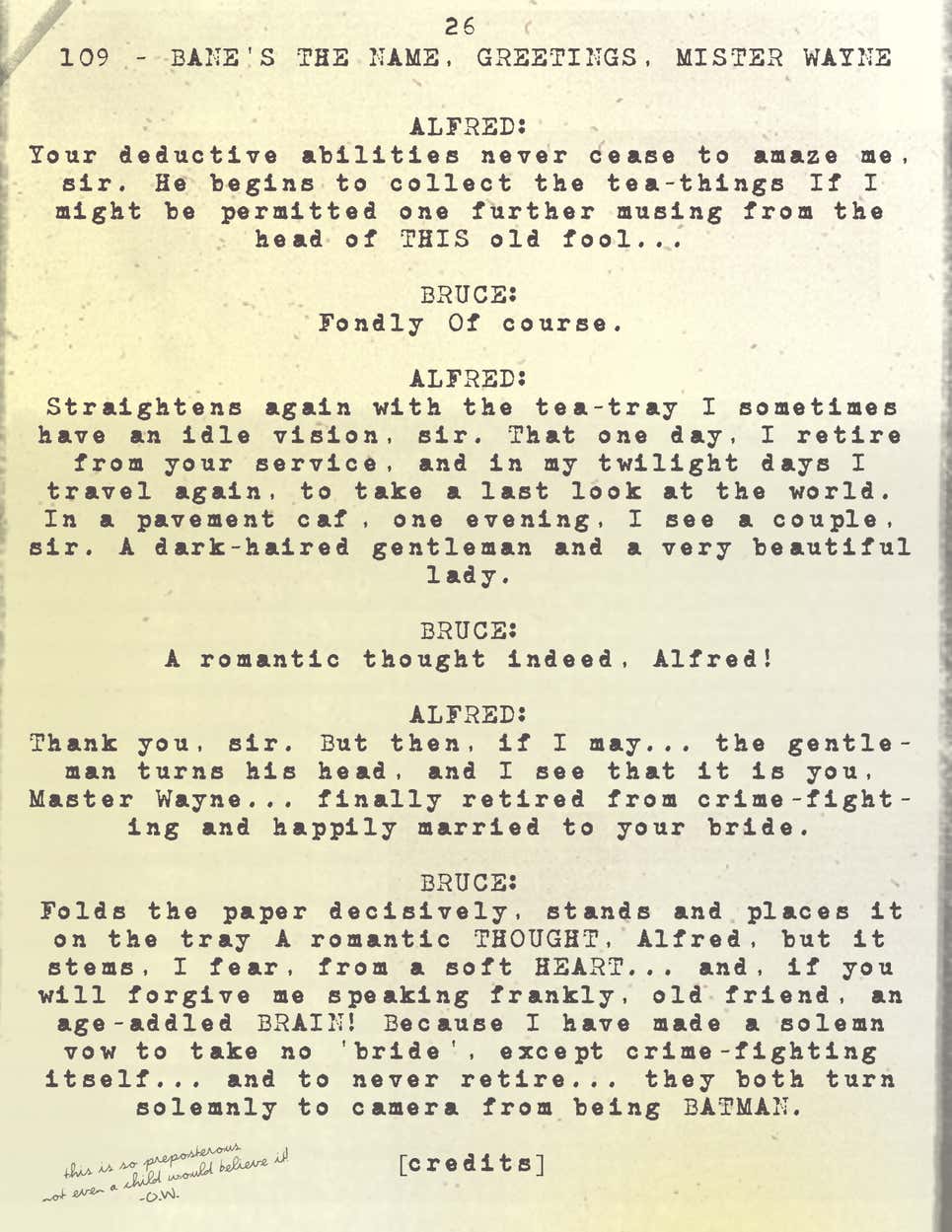 But of all the episodes to "replace" within the canon... I wouldn't weep at the loss of "The Ogg Couple". For anyone playing along at home, I also give the author some kudos on the choice of "1706" as the production number, as it did not technically exist. All three episodes of the Olga/Eggy trifecta were shot back to back as prod #1705 which was chronologically followed by #1707, "Ring Around The Riddler".