Moderators: Scott Sebring, Ben Bentley
Posts: 4
Joined: Tue Jun 11, 2013 10:18 pm
There's a new free channel coming from CBS called "Decades" and they've been running marathons of old shows until the new network is ready. I see during their Love American Style telethon that Adam West's episode titled 'Love And The Great Catch' is listed for today at 2:30 p.m.
Love, American Style: Season 1, Episode 17 - Love and the Great Catch/Love and the Hitchhiker/Love and the Nervous Executive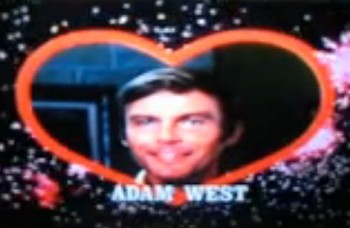 http://www.imdb.com/title/tt0637110/
HOLY HOSIERY! Is that a run in my TIGHTS?
I love the theme music for that series. I'm surprise Hollywood hasn't made attempts to bring that idea back to modern times.
They tried back in 1999, it just didn't have the same feel to it. Some shows just don't lend themselves to be re-done or re-booted because of the time in which they were originally done. Kind of like lighting in a bottle.
"Oh soon we'll be out amid the cold world's strife. Soon we'll be sliding down the razor blade of life." - Tom Lehrer
Haha, I think that Adam cap is from the less-than-quality uploads I did of a few of the opens that I put on YouTube when the DVDs came out so that people could see the original ones.

-J\/\/