As for stuff I have picked up recently-- found this.
Been a lifelong search for one of these and I passed on one I saw in Tokyo last year because I didn't want to hassle with getting it back to the US and have been kicking myself ever since.
This one works!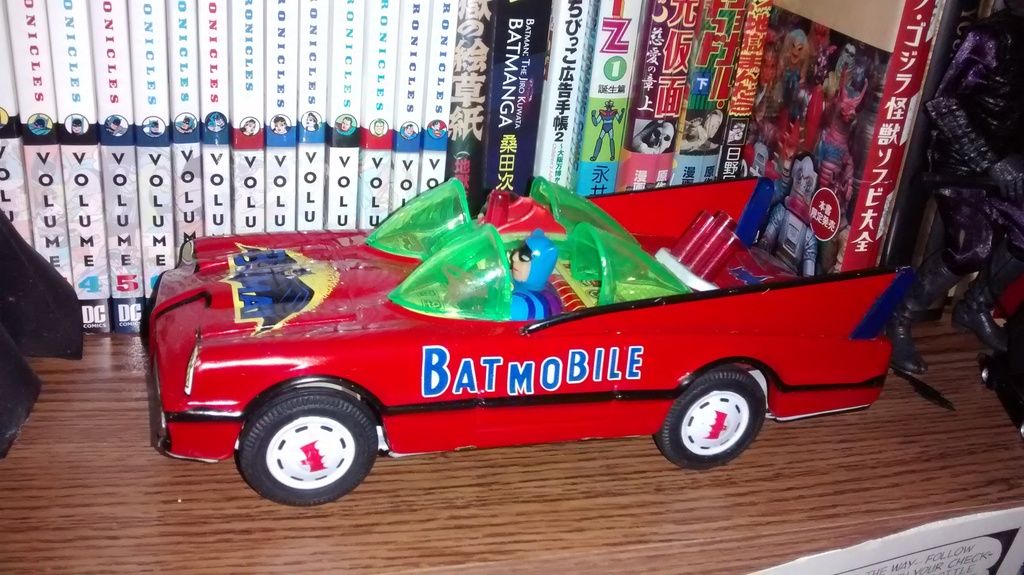 Got this Batman statue CHEAP-- really love it. Superfriends was my show when I was a kid, and the characters were designed by the late great Alex Toth. Now I need a Robin-- if anyone has one they don't want let me know.
I don't know if I'm the only one who collects old Batman comic books-- but I got this one, which is a nice companion to my beloved Batman #14 from 1943 (the first golden age book I ever saw or bought as a kid).