Moderators: Scott Sebring, Ben Bentley
Batboat
http://www.ebay.com/itm/292019595705?_t ... EBIDX%3AIT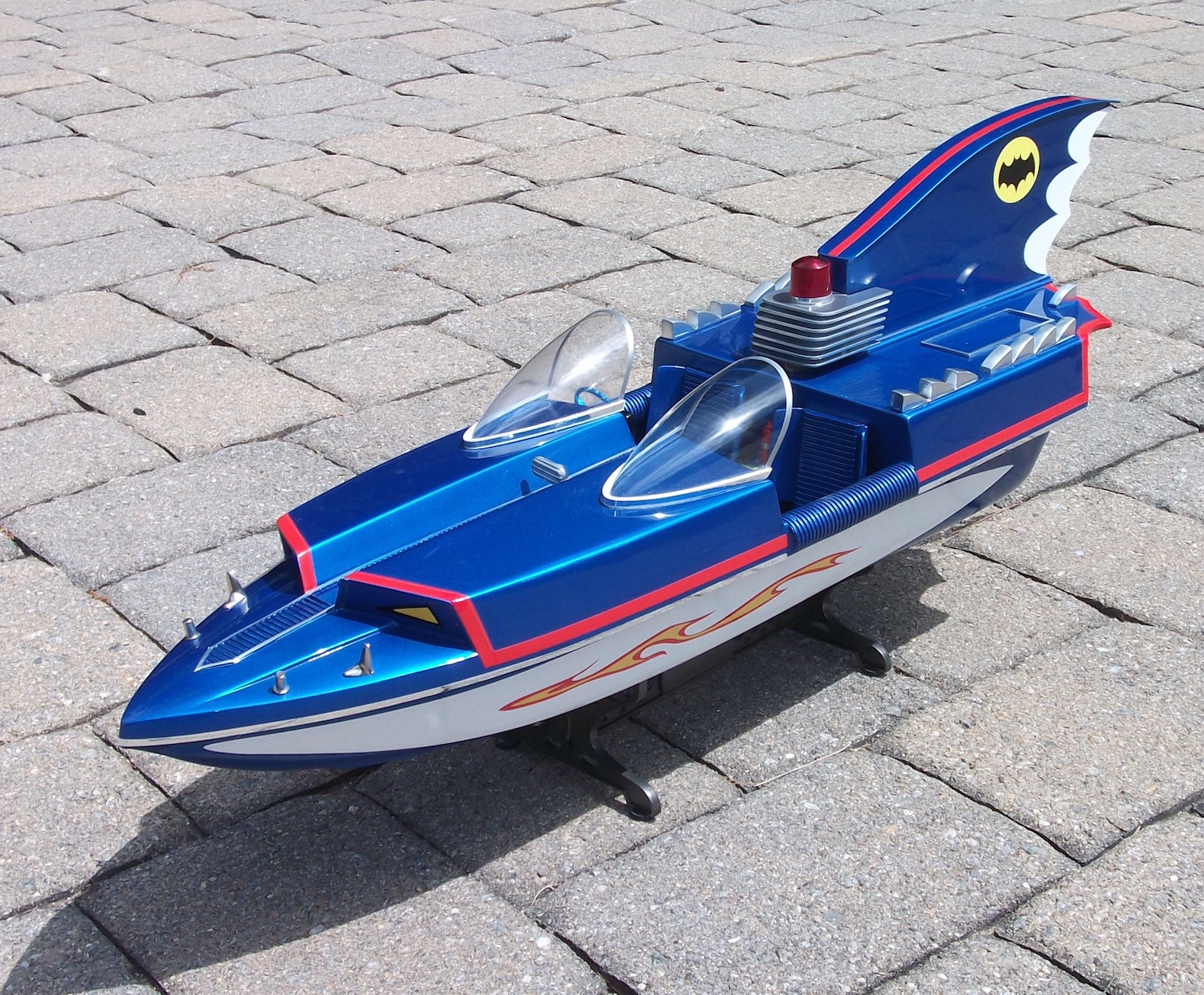 Batboat Trailer and hitch
http://www.ebay.com/itm/292019595902?_t ... EBIDX%3AIT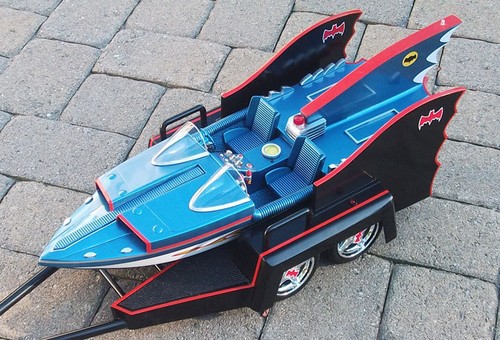 Expensive but very cool.
Some days you just can't get rid of a ...

SHARK!
---
Posts: 0
Joined: Fri Sep 07, 2012 5:32 am
I'm not sure about the accuracy of the boat, but it is a very professional custom, and would shine in any display with the Hot Toys figures.
---
And made me wonder if the trailer was ever shown on the show.
---
Moderator
Posts: 0
Joined: Fri Aug 17, 2012 2:31 pm
Definitely a cool piece based on the detail and it's size alone. I'm not enough of "boat-guy" to be able to iron out all of the inaccuracies, but it would make for one heck of a display regardless.
---
Very cool. Thanks for sharing it. It almost makes me want to build a more accurate one. Almost
---