Moderators: Scott Sebring, Ben Bentley
Saw this at Rocket Fizz yesterday.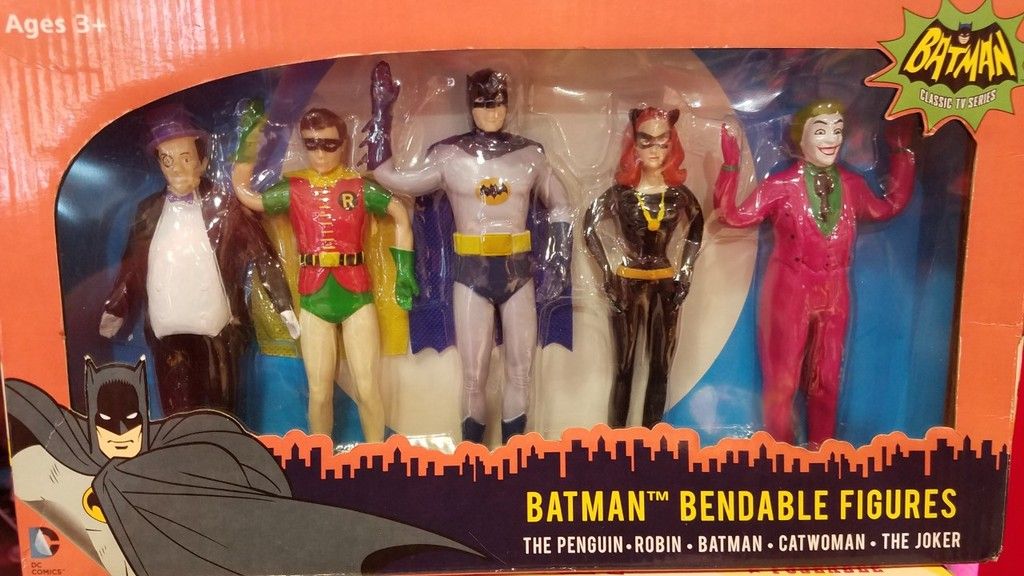 "Oh soon we'll be out amid the cold world's strife. Soon we'll be sliding down the razor blade of life." - Tom Lehrer
Posts: 3
Joined: Sun Aug 25, 2013 11:36 am
Congrats on the pick-up.

I guess my favorite unexpected find story. I never lived near a comics shop, but there was a second-hand book store in town in the mid-80s that occasionally got old comics. That was where I picked up my first three comics that were older than me (Batman Annual 7, Detective 342, Batman 173). I also picked up Detective 452, which was the first part of a two-parter. In those pre-internet days, I never had a chance of finding the second part. About 15 years later, in the late 1990s, I went to a flea market and unexpectedly found the second part.
Moderator
Posts: 97
Joined: Fri Aug 17, 2012 2:31 pm
Funnily enough I found the bendables quite unexpectedly in a TK Maxx store here in the UK.

Congrats!
Posts: 1
Joined: Fri Oct 18, 2013 2:39 am
Not in the same league but back in 1972 (
) I was in the Asda, thinking of going home, and as we're paying for my mother's things, I happened to look a bit closer at a load of books that were in a basket by the till. And there were Batman vs the Three Villains of Doom and Batman vs the Fearsome Foursome (The Movie)! Fortunately, I had some money on me and bought them for 5P each! I still have them, too!