Truth be told, this is the cover that made Kelley Jones a mainstay on the Batman books, even predating
Red Rain
: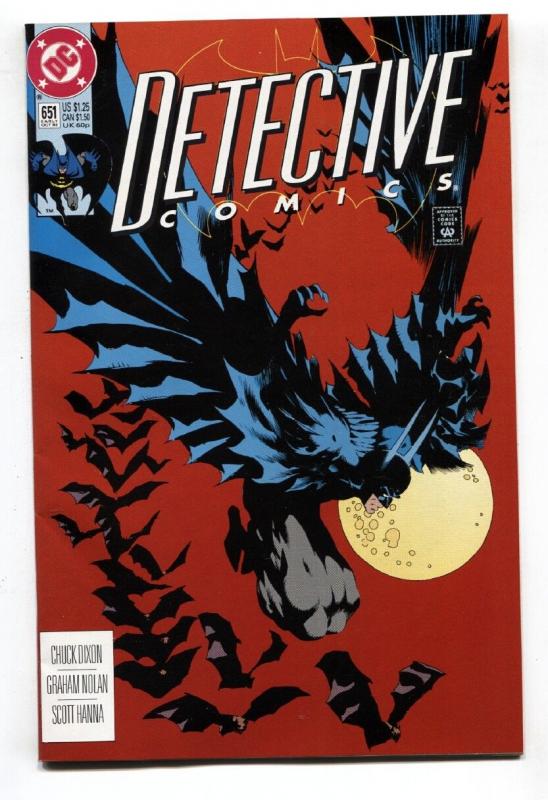 Long story short, DC editorial took a liking to him based on his work for their Vertigo imprint, and thought he'd be a good fit for Batman. The above cover convinced them he was the dude -- and no less than Marshall Rogers, of whom Jones remains a huge fan, vouched for him as well -- and Doug Moench wrote
Red Rain
specifically for Jones to draw. And thus Jones still draws Batman to this day, albeit mostly for miniseries projects in recent years (last year's
Kings of Fear
being the most recent).
Getting back to the "Troika" costume, Jones was the only artist on the Batman books who didn't mind the design, simply because he only cared that Batman's mask, cape and gloves remain the same, as those were the only things he felt people would see of Batman in the first place. ("Most people probably think he has bat feet," he said at the time.) It was Barry Kitson, Graham Nolan, and Tom Grummett who weren't too enthusiastic about the "Troika" suit, and it was Grummett who put Batman back into his old suit sans trunks in the story's last chapter. Truthfully, Kitson, Nolan, and Grummett's renditions of the "Troika" suit did look much better than Jones' but the suit still had the same issues regardless (too much gray/not enough blue, boot spines being a potential hindrance, the one-piece jammies look). Given how classic all three men's styles were and still are, I'm not surprised they wanted to get Batman back to a more traditional suit.