Moderators: Scott Sebring, Ben Bentley
Showed up January 6. Lotsa fun!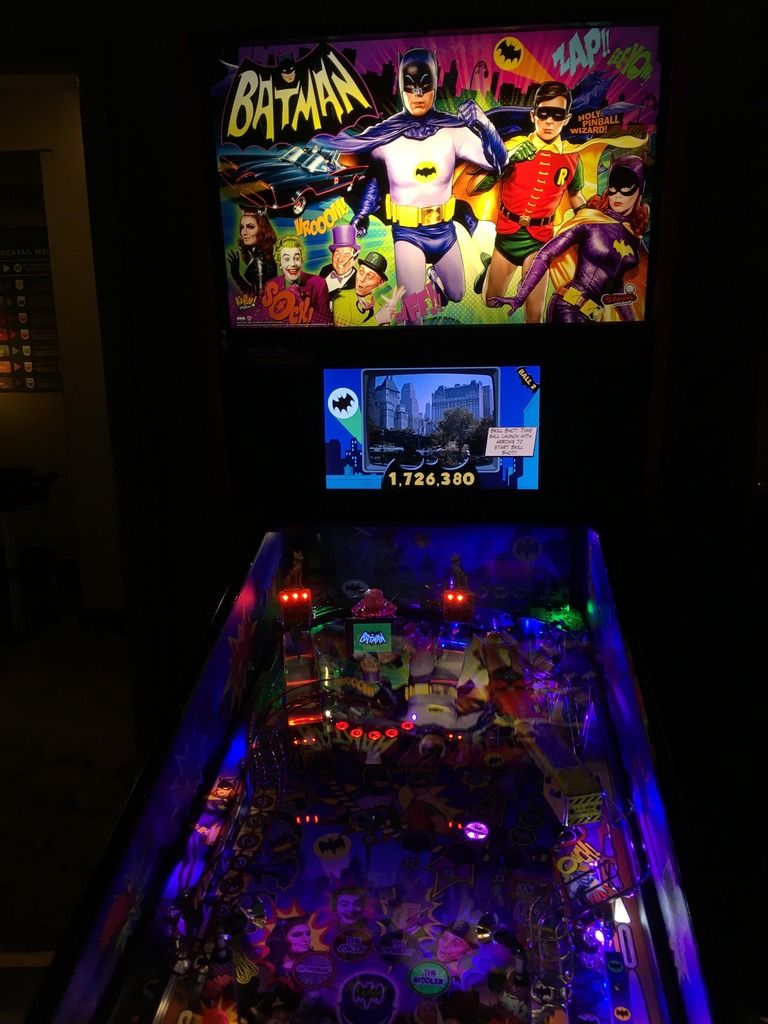 Posts: 0
Joined: Mon Feb 11, 2013 12:57 pm
I'm jealous, really I am... Love pinball machines and this one tops 'em all, but a little too expensive for me...
Are there lots of extra features in the game?
"...The agony of my soul found vent in one loud, long and final scream of despair..." - Edgar Allan Poe
It is SO hard not to pull the trigger on one of these. I love Pinball too- although I don't play anywhere near as much as I used to as a kid. THIS would be the one to get, but at that price I can get a nice used little sports car.
I didn't buy one, I meant it showed up at Quarterworld here in Portland on the 6th.

There is an iPhone app called Pinball Map that tells you where different machines are located in your city.

Only one of these machines in my city so far....
Neat app. If I'm using it right there don't seem to be any of these in Massachusetts yet.
Batfatty, did you play it? What was it like?

I'll be disappointed if you just took a picture and walked away without playing it at least ONCE!
I was always hoping for a pin like this for a few years to go with my other game room pins,been keeping track of build progress from Stern.I don't claim to be a genious-" intentionally misspelled"
But with the purchasing lottery per say as it was set up is not for me,Not gonna stand in line and then beg someone to take my money.If you want one for home,you must really want one bad.At one time a sort of contract was involved as far as re selling , don't want to break any board rules when it comes to posting here, but it has fine print, or had a month ago.
Batbelfry, I did try it. I played 5 games and started to get the hang of it.
It was in non stop play before I got a shot at it and people were hovering around waiting for their turn while I was playing. There's a lot of video and sound stuff incorporated in the game play which was tough to hear as the place was loud.
The only machine I'm really good at is the Sopranos and they seem to be everywhere. If they make as many of the 66 machine as they did that one, a used Batman table could be affordable in 5 years or so.
There's a practice among pinball aficionados called retheming,which is just what it sounds like: taking an rxisting machine and removing all the graphics and replacing them with your own. I found two threads linking to people working on 66 batman machines:
https://pinside.com/pinball/forum/topic ... d-crusader
https://pinside.com/pinball/forum/topic ... all-batman
Both look amazing and I hope they finish them even though Stern has theirs out now.
Moderator
Posts: 321
Joined: Fri Aug 17, 2012 2:31 pm
That looks like a heck of a lot of fun!
I'm glad to hear that you actually played it, Batfatty.

And thanks for those links about retheming old pinball machines, I had never of heard anyone doing that, and they made for interesting reads!