Moderators: Scott Sebring, Ben Bentley
Some days you just can't get rid of a ...

SHARK!
---
Each set is 3 pins, I don't know how much pins go for but it does seem a bit on the high end. They are really pushing their license though, you could fill a room with all of the stuff they're putting out.
---
---
Those are some nice pins from that Etsy shop. I like that Batusi pin
Some days you just can't get rid of a ...

SHARK!
---
Posts: 3
Joined: Sun Oct 12, 2014 10:22 am
You should really follow some pin makers on Instagram. There's a lot of great ones released there. More than my small collection for sure. Oh, and the batpole pin actually moves. You can slide them up and down LOL...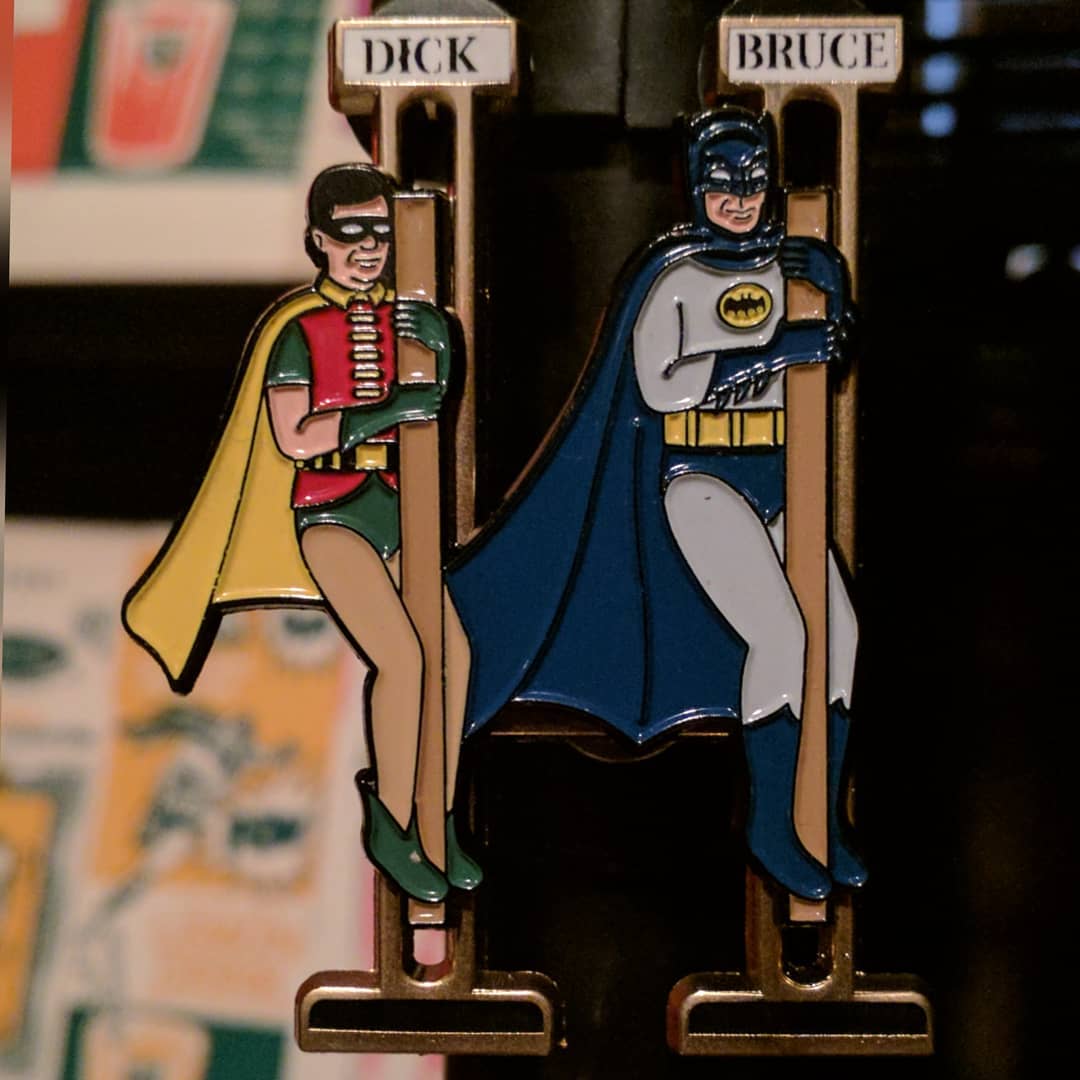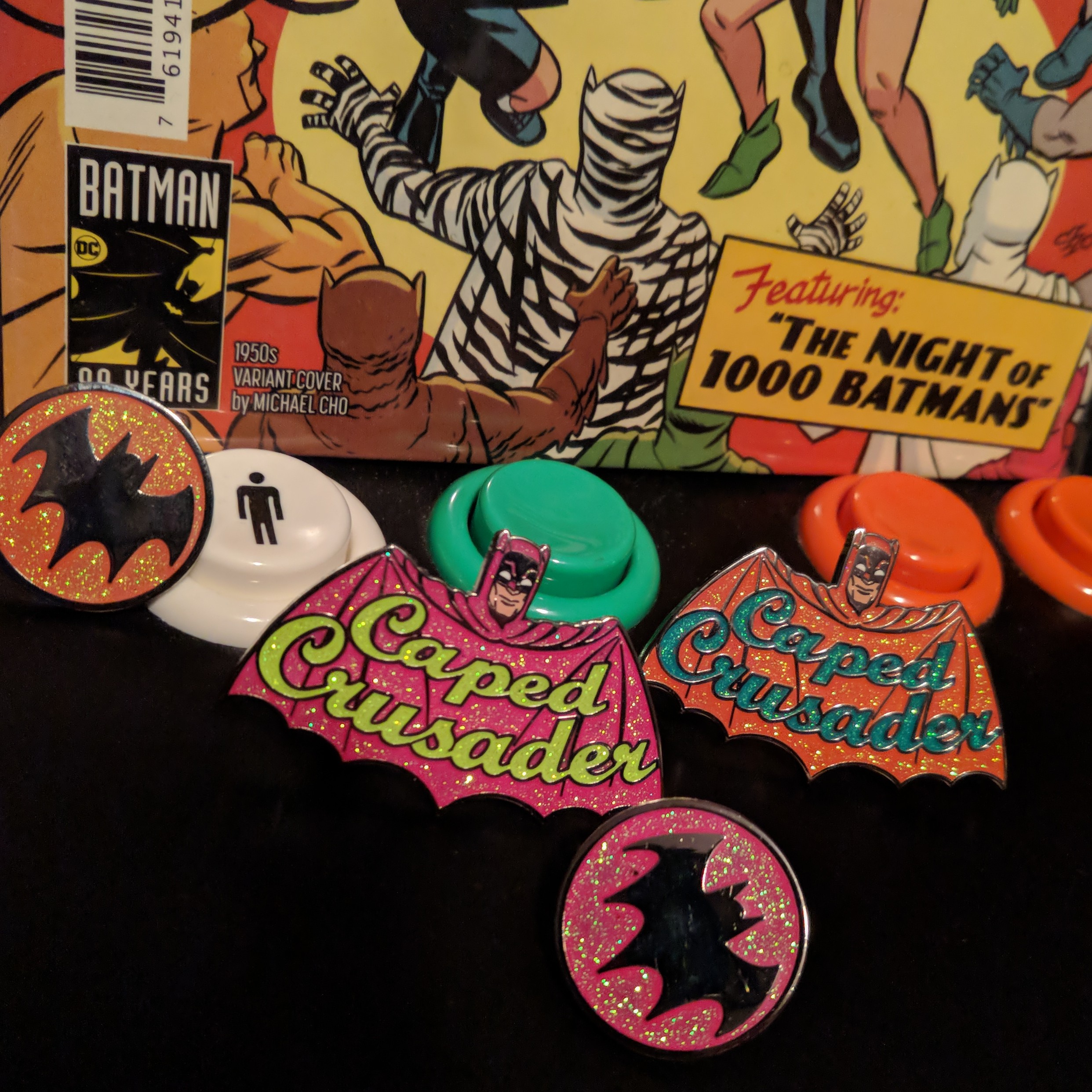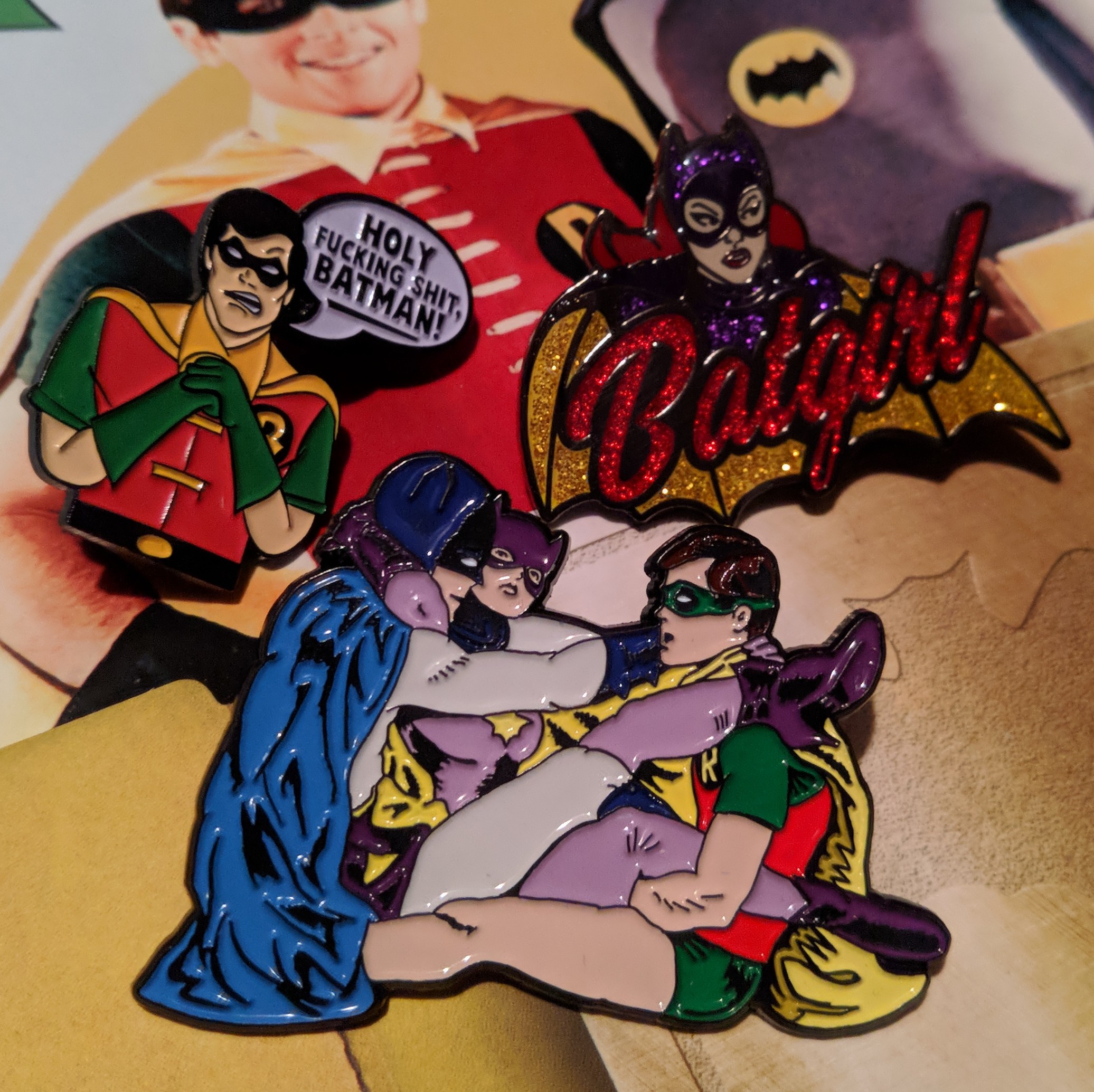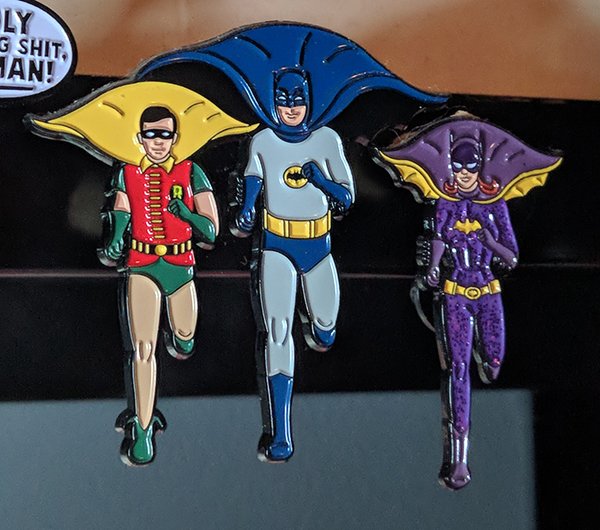 ---
Posts: 7
Joined: Sat Feb 14, 2015 5:46 pm
Batman enamelled pins
by
Ian McLean
, on Flickr
Thanks for the heads up on these! Very pleased with these cool H+S "Batman '66" enamelled pins. "Sometimes you just can't get rid of a bomb" Batman is from the movie. The Siamese Human Knot, featuring Batman, Robin and Batgirl, featured in the Season Three episode, "Nora Clavicle and the Ladies' Crime Club".
"Holy nostalgia, Batman!"
Therin of Andor

(aka Ian McLean, from Sydney, Australia)
---