Moderators: Scott Sebring, Ben Bentley
Posts: 0
Joined: Fri Aug 31, 2012 12:36 pm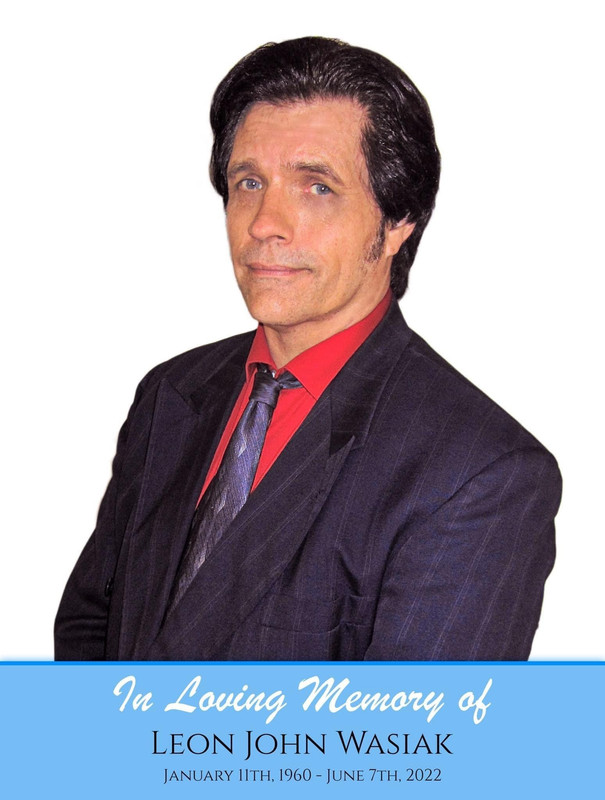 You're Never Too Old to have a Happy Childhood
Posts: 0
Joined: Fri Aug 31, 2012 12:36 pm
Lots of good times here on the Bat Board with Leon in the mid 2000's. So sad to hear of his passing.
To the Batcave in the sky.
You're Never Too Old to have a Happy Childhood
Posts: 0
Joined: Fri Aug 31, 2012 12:36 pm
Ran into Leon a number of years back at Megacon in Orlando, FL. He was dressed as the 1966 Batman.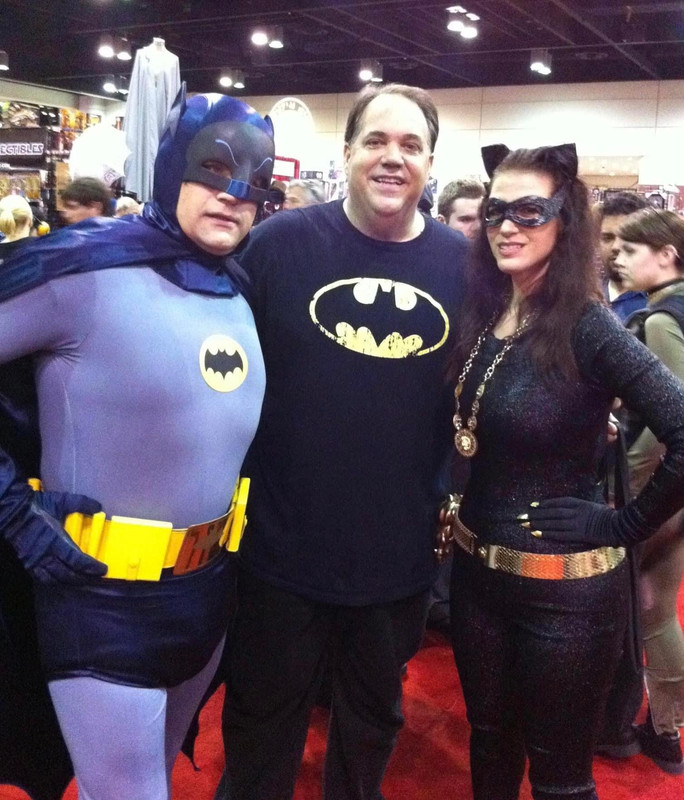 You're Never Too Old to have a Happy Childhood
Posts: 0
Joined: Mon Sep 03, 2012 7:50 pm
It was sad to hear of his passing. Leon living in New England I saw him many times at local conventions before he moved to Florida. 50 was too young but he had some fun years behind him.
So many people have passed recently, including Scott's son Noah, and now Leon. He bought my Batman Costume over a decade ago, prior to that I didn't know him except for posts here. His celebrity impersonations, including Batman, Superman and Captain America brought joy to young and old, as did his Elvis impersonation. Both Leon and Noah are missed!
Some days you just can't get rid of a ...

SHARK!
So sad when we lose a friend, for the benefit of those of us who only know screen names, maybe when we're doing one of these "In Memory Of" posts we could include the members screen name?
Maybe an identifier with photos too- I don't know which one is Leon.
I think those are great suggestions, Andy.
Leon's board handle was hobbybuilder01.
Thanks Jim, and I'd like to add that you are a pleasure to have on this board, there are several members who make this a nice place to visit and you are certainly one of them.

Might not be a bad idea to say some nice things about each other while we're still around.
Thanks for the kind words, Andy. I've certainly enjoyed my interactions with you, and I appreciate your artistic talents and insights, your niche-y knowledge of serials and other cool stuff, and your thoughts on our favorite TV series.

I've never met any folks here on the board in real life, and I only ever managed to get on one video bat-chat, but I appreciate the friendships I've made here over many years, going back to David Sutton's original board. A lot of folks have come and gone over that time. I trust most simply moved on to other hobbies or passions, but no doubt some have also moved out of this plane of existence. It is important to acknowledge those relationships while we can.

A silly little TV show was a bright spot in all our lives. I'm glad to be able to remember it and celebrate it and overanalyze it with you and the rest of the bat-crew. I'm also grateful to Scott, Ben and the admins for keeping it going all these years.